About Anna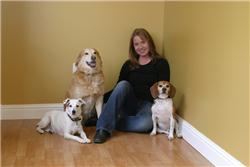 Anna was born and raised in Sweden where she learned from an early childhood what the bond between animals and humans was all about. Her parents were very involved with German Shepherds, raising and training them for the Swedish Police and Army.

Understanding dogs mentality and learning capabilities has always been second nature to Anna since a very young age, because of this gift, she is able to achieve success through motivating each dog, regardless of age, breed and temperament.

When she came to the US in 1993, she continued the study of dog behavior and training from both the US and Sweden.

Anna has worked and continues to work closely with various different animal shelters and rescue groups lending her knowledge in dog behavior to help increase the adoptability with rescue dogs. In the fall of 2005, Anna joined the Humane Society Of The United States (HSUS) 'Disaster Animal Response Team' in the animal search and rescue efforts in New Orleans following Hurricane Katrina. Among the hundreds of animals that Anna helped rescue there was also a dog that now shares the home with Anna and her husband of 16 years and other two rescued dogs.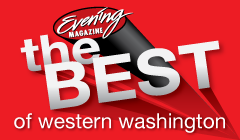 2013 was voted top 5 Dog Trainer (voted 1st of private dog trainers) of Washington through King 5 News and Evening Magazine
2012 was voted top 5 Dog Trainer (voted 1st of private dog trainers) of Washington through King 5 News and Evening Magazine
2011 won Best Dog Trainer of Washington through King 5 News and Evening Magazine
2010 was voted top 5 Dog Trainer (voted 1st of private dog trainers) of Washington through King 5 News and Evening Magazine
2009 was voted top 5 Dog Trainer (voted 1st of private dog trainers) of Washington through King 5 News and Evening Magazine
2008 won Best Dog Trainer of Washington through King 5 News and Evening Magazine
Featured in Mukilteo Beacon
Featured in Edmonds Beacon
Featured in Mill Creek Living Magazine
Canine Behavior Consultant for various different rescue organizations
Completed detailed study of 70 dog breeds
Completed courses on dog training and dog behavior, LA, CA
Member of
APDT (association of pet dog trainers)
IACP (international association of canine professionals)
NADOI (national association of dog obedience instructors)
HSUS DART member (humane society of the US, Disaster Animal Response Team)
ASPCA (American society for the prevention of cruelty to animals)